Manchester United have predicted a record rise in their annual revenue despite not lifting the Premier League or the Champions League title since 2013.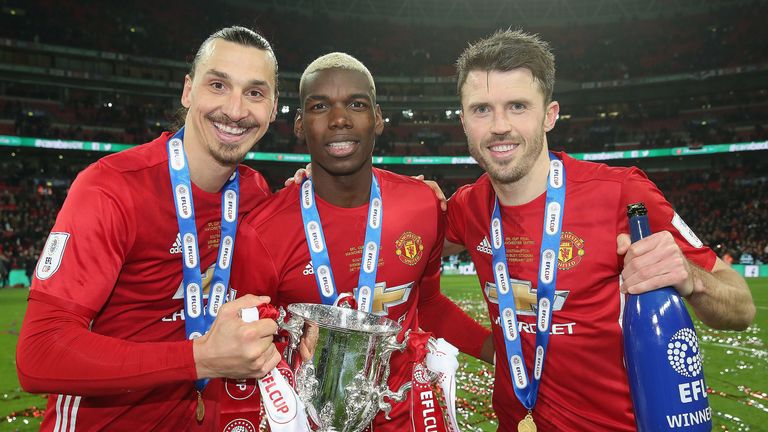 The Red Devils have also crept past Real Madrid to become the world's richest club, according to a recent list released by KPMG.
The Mancunian giants were initially hoping to achieve a target of around £530m – £540m on revenues, but they seem to have surpassed the value with a sum close to £560m predicted for the financial year 2016/17. The new Premier League TV deal had had a huge role to play in the profits gained among the England's elite, and United recorded a bump of 12.9 percent for the quarter to gain £31.4m.
Chief Executive Ed Woodward confirmed the record increase in revenues via a press release where he said: "We are forecasting better full-year financial performance than expected and as such have raised our revenue and profit guidance for the year,"
Additionally, United have avoided a 30 percent loss with their kit sponsors Adidas – £21m, after they managed to qualify for the Champions League via their Europa League triumph over Ajax last month. The Red Devils have openly spent in the transfer market over the past few seasons, and last year was the same with £150m spent on four recruits in Eric Bailly, Paul Pogba, Zlatan Ibrahimovic and Henrikh Mkhitaryan.
With the Red Devils back in the elite competitions, the club could be tipped to spend a sizeable transfer kitty in the market after they allegedly beat the likes of Real Madrid and Barcelona to become the richest club in the world.The TV rights have benefited United's league rivals as well with the likes of Arsenal, Chelsea, Manchester City and Liverpool also in the top ten rich list while earning an increase in their previous season revenues.