Manchester United are set to receive a big boost with the imminent return of four players ahead of their crucial home game with North London team Tottenham Hotspur in the Premier League this weekend. The quartet of EdinsonCavani, Luke Shaw, Cristiano Ronaldo and Raphael Varane missed the last Premier League encounter with Manchester City, but they are on course to be available for selection ahead of the Spurs game on Saturday with both teams fighting to finish in the top four. Manchester United on TV was a feature for the derby against City as the Red Devils were beaten 4-1 by the Citizens away from home. Also, Manchester United on TV would be a feature for the home league game with Spurs.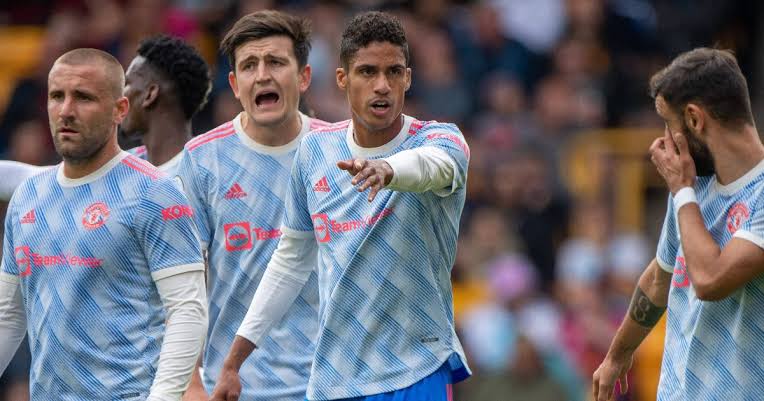 Cavani has missed a lot of football for Manchester United this season due to a persistent groin injury, but the veteran Uruguayan striker recently returned to training and could be in the squad for the Tottenham game later this week. For Ronaldo, the Portuguese senior national team captain missed the Manchester City game due to a hip problem, but the expectation is that the five-time Ballon d'Or recipient will make his return to action from the injury problem against Antonio Conte's team.
The defensive duo of Varane and Shaw missed the Manchester Derby clash with Manchester City on Sunday after testing positive for Covid-19, but they should both be okay to return for the Spurs game.
After a run of two games without a win in the league, Manchester United need to get back to winning ways when they play hosts to a Tottenham Hotspur side with nine goals scored and no goals conceded in their last two league games against Leeds United and Everton. As things stand on the league table, Manchester United and Tottenham Hotspur are fifth and seventh respectively. The Red Devils have two more points than Spurs who have played one game more.
The next one week is crucial for the Red Devils with games against Spurs in the league and Atletico Madrid in the Champions League. Manchester United on TV would be a feature for the two games.