For some reason or other, Pual Pogba seems to court controversy wherever he goes, whether it be for club or country. To say Pogba is a controversial individual wouldn't be fair to the player and he certainly isn't from the same school of mischief as say, Mario Balotelli. The 25-year old has a way of rubbing fans up the wrong way, however, and that was shown again when the French fans turned on him against Italy.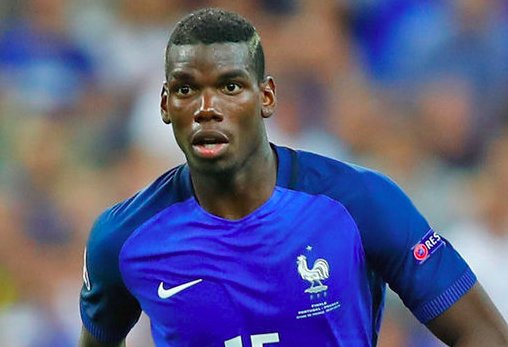 Pogba was jeered by the home support
after a few misplaced passes and a shot he took from 35 yards out that ended up going out for a throw-in. It was hardly a vintage midfield performance but it certainly wasn't deserving of the reaction he was subjected to by a section of the home crowd.
The Frenchman has come in for some strong criticism from the Manchester United fans over the course of the season and, at times, manager Jose Mourinho has led the chorus of disapproval. You normally get one of two reactions when a manager chastises a player, the fans rallying around the player or join in the less-than-flattering narrative about the player in question.
In Pogba's case he is valued by the United support but has a way to go yet before he is considered indispensable. There have even been a few murmurs from Manchester that the club could be willing to sell Pogba after signing a five-year deal back in August 2016. This summer will be an interesting one for Pogba and may just decide where he ends up in the near future.
Fabrizio Romano: "At Manchester United there's no intention to sell Pogba, I do not think it's a possible transfer right now." #MUFC pic.twitter.com/b8bktFBdxj

— Man Utd Updates (@utds_updates) May 31, 2018
A strong performance for France in the World Cup and Pogba will be hailed as having arrived but if he underperforms and France crash out it will be a tough few months for him. It seems like his career is at a crossroads but salvation may come with Les Bleus in Russia.
The French team that Pogba finds himself in is an extremely talented one and they could arguably go all the way and win the World Cup in Russia. France are 13/2 in World Cup betting to win the tournament and will arrive as one of the feared teams especially after blowing away Ireland and Italy in the space of a week. They are in form and ready to try and repeat their heroics of twenty years ago.
It looks like Didier Deschamps will start with Pogba when they take on Australia in their first group game in Russia and if France are to mix it with the best, they will need Pogba to come of age.
Rio Ferdinand: "Pogba and Griezmann will be carrying the hopes of their ­nation on their shoulders and I would like to see Paul do it. There will be ­pressure because ­expectations are huge on France." #mufc [Mirror] pic.twitter.com/KAX0MYBLit

— United Xtra (@utdxtra) June 2, 2018
The fact that he hasn't is the reason why he picks up so much flak. Fans are left exasperated by him after he turns in a performance like he did against Italy given that he can offer so much more. Pogba can come across as a show pony, he arrives every week with a different haircut and looks the part but can possibly get swept up in his own admiration for himself which detracts from him being able to deliver a better final product on a more consistent basis.
There's no getting away from it that he is a wonderful talent who has the ability to dominate world football and even one day win a Ballon d'Or. Sooner or later though he will need to fulfil his potential and there's no better time to start than at this summer's World Cup.