Manchester United produced one of their best performances this season as they came from behind to demolish Italian opponents AS Roma in the Europa League thereby moving closer to the final of the competition.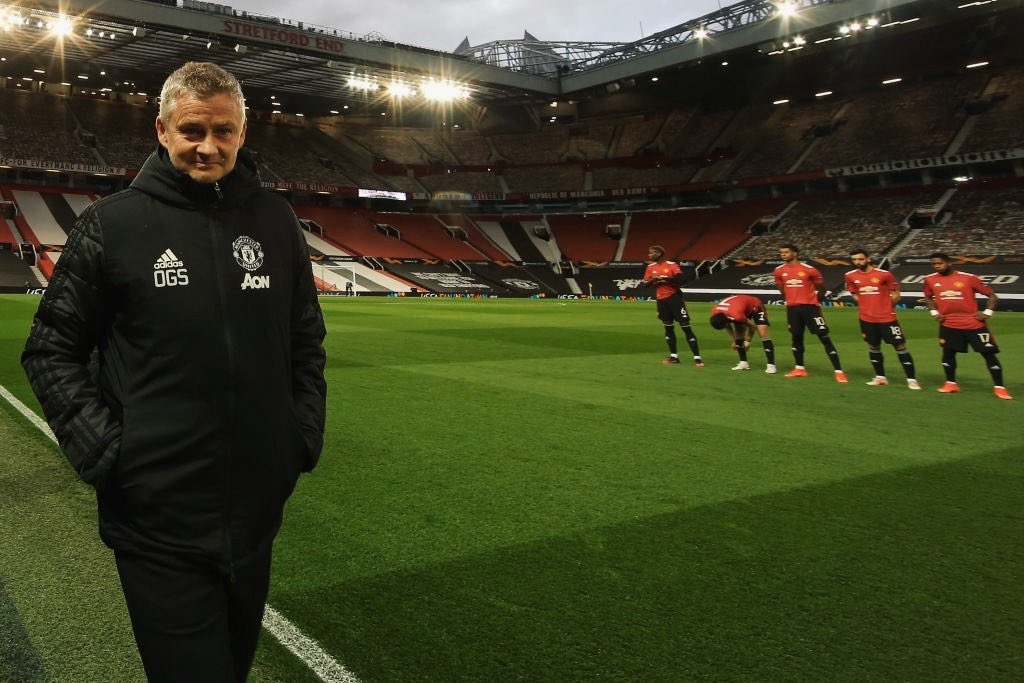 The Reds Devils were favourites ahead of the Roma game in the first leg of their last four tie but they didn't live up to that status until the second half.Manchester United on TV was a feature for the game which ended in a 6-2 win for the hosts.
The Red Devils scored five goals in the second half to overturn the match in emphatic style having trailed 2-1 after the first 45 minutes.
Bruno Fernandes scored the first of his two goals inside the first ten minutes of the game but the Red Devils were unable to hold on to that lead thanks to the penalty awarded against French World Cup winner Paul Pogba. Italian midfielder Lorenzo Pellegrini scored the resulting penalty to level proceedings for the Serie club.
Pellegrini was then involved in the second Roma goal scored by former Manchester City striker EdinDzeko. His cross was prodded home by the Bosnian international. The goal from Dzeko was the difference between the two teams at the break.
EdinsonCavaniscored with three second half minutes to start the fightback for his team. The Uruguayan added his second goal and the third for the Red Devils towards the end of the third quarter. Unlike the first half, Manchester United were able to hold on to their second lead of the game and even went to build on it through goals from Bruno Fernandes, Paul Pogba and young substitute Mason Greenwood.
The big lead over Roma in the first leg has given Manchester United the opportunity to play the final of a major competition after falling by the way side in four major competitions over the last two seasons.
The Red Devils still have to play the second leg in Rome next week. Manchester United on TV would be a feature for the game scheduled to take place at the StadioOlimpicoon Thursday. For now, the attention of the Red Devils is on the huge Premier League clash at home to arch rivals Liverpool on Sunday. Manchester United on TV is expected to be a feature for the league clash.