Gary Neville's first attempt at management ended in a massive failure after he lasted less than six months at Valencia before being sacked.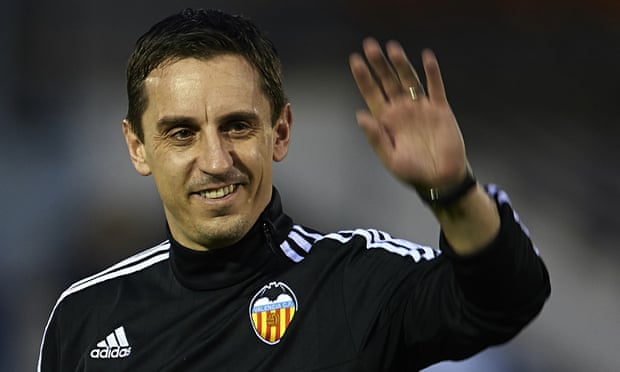 It was a huge surprise that Neville decided to take up his first job as a manager at a foreign club. Best known for his time at Manchester United, Neville would have been odds-on favourite to take over at an English club. Having previously worked as a pundit at Sky Sports, there were even those who questioned if Neville was ever going to enter into management and apply the principles learnt from Sir Alex Ferguson of all managers.
His first job at Valencia ended in massive disappointment after the club went from one bad result to another under the management of Neville. The Spanish outfit had to do something in order to stay in the division and they decided to call an end to Neville's time much earlier than his contract had to run. This was despite the former United right back issuing several pleas that he deserved more time in order to make an effect on the results. Since his first job has ended in major disappointment, it has been speculated that Neville may return to punditry.

England manager Roy Hodgson, though, says that Neville is not the type of person to give up easily. "I think that he would like to get into management, of course, but I think he'd also be happy if we stayed the same and not just jump at the first management job, if you like, that comes his way.He likes working for England very much, we have a very good relationship. We think the team behind the team is a good one in terms of the way we complement each other and the different ages and so on," said Hodgson.